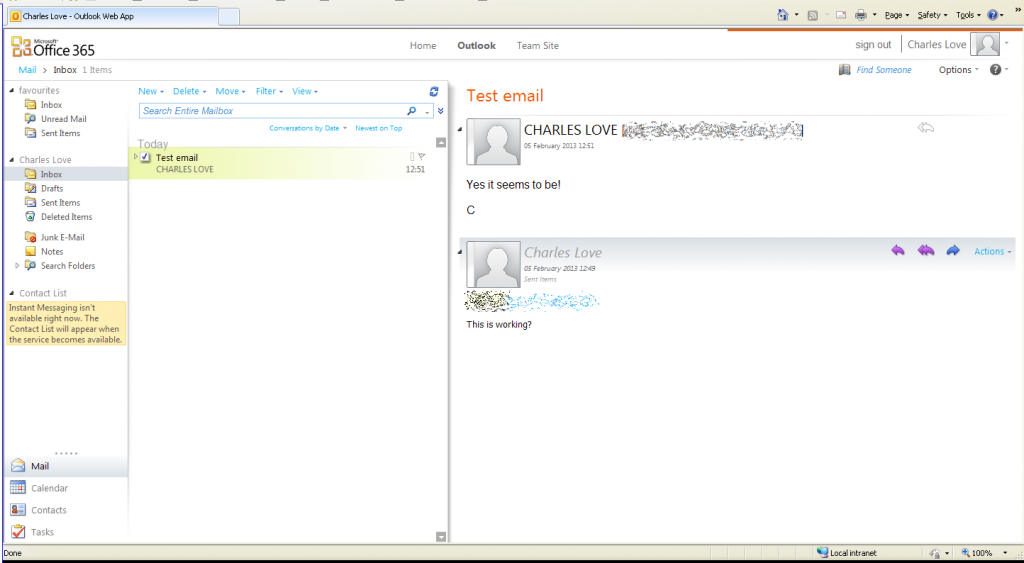 Envious of all the LAs who are ahead of you in the national roll out of Office 365 email? Want to access your Glow/Office365 email account right now? Looks like you can.
Go to this link at 

https://login.microsoftonline.com/login.srf

 (this will open in a new tab/window)

Type your glowusername@glow.sch.uk as the User ID (i.e. gw10smithjohn@glow.sch.uk)

it will tell you that you need to use the Glow authentication. so click the link to sign in at Glow.sch.uk.

This will take you to the regular Glow login screen – sign in as usual.

You'll then be taken back to your Office 365 start screen (the new Glow Portal?! Eck).  You can then select your Outlook Inbox, Calendar and Options in the Outlook Web App.  Lync isn't enabled so don't install it and your Team site isn't set up either but your email is.

Your email address is glowusername@glow.sch.uk and it's live now!
Set it up on your device or computer? Yes you can! I've got my new Glow email set up on iOS, Android and Desktop PC (in Outlook and a test in Thunderbird).  You can find out how at http://help.outlook.com/en-ca/140/cc875899.aspx
You too can have the new Glow email now 🙂