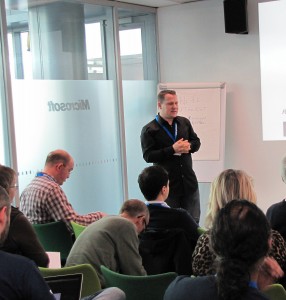 Keynotes, Workshops, Presentations
I've spoken at many conferences and events across the UK focusing on the use of technology in learning and teaching, computing science education, coding, social media and creativity.  I'm happy to speak about most areas of technology, subject to the agreement of my current employer, and you can get a flavour of my areas of expertise from my blog and biography.
Conference Information Pack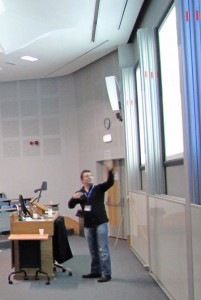 What types of things can I do?
Face-to-Face Conference Presentation, Workshop or Keynote
Hands on workshop or practical demonstration
Preparation of on-line professional development on-line learning resources
Conference stand and product launch event presentations
Custom designed packages of the above for your school / school district
Positions Currently Held
Scottish Government: Member of ICT in Education Reference Group
Scottish Qualifications Authority: Member of Computing and ICT Sector Panel
Scottish Qualifications Authority: Curriculum for Excellence, Qualification Design Team (Computing Science)
BCS/Computing at School (Scotland): Committee Member
Education Scotland: Curriculum Area Quality Assurance Group (Computing Science)
Aberdeen City Council: Education Support Officer (ICT and Learning)
Additional Information
Typical feedback:
"A great Glow presentation at Primary Education conference. The first enthusiastic and positive presentation I've seen in a long time!"
"Charlie Love's talk on 'Flipping the Classroom' was inspiring – I'm going to try this with my classes!"
"I loved the practical examples in Charlie Love's presentation on Games Design, really simple examples of how to use free resources to teach creative skills to my pupils."