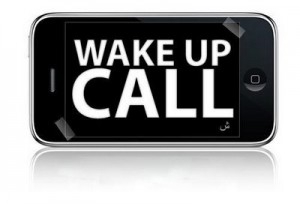 I'm a computing teacher. I love it! I came into teaching after a few years in the IT industry and I loved the challenge and the opportunity to teach new things to learners and really show how technology can be used to create exciting things. From memory computing departments started to crop up in schools around 1984 and most schools had established a department by 1988. I started teaching in 1992 and at that time things like word processing, spreadsheets, databases and programming were all the rage. New software applications and, for most learners, the first experience they had of using a computer. It was an exciting time and there was a huge interest in the subject. In the minds of many parents it was THE subject that their child HAD to take.
As time has moved on computing has become common place in the home; the topics we once taught have become applications or tools which every teacher should now be delivering, the computer is seen by many as another entertainment/communication device, a white good which does what we want when we want. And that gets me to the point of this blog post…Computing in schools is dying!
Numbers in Computing and Information Systems Higher courses have fallen by 30% since 2005 (that's based on the official figures from the SQA web site). Computing departments are disappearing from some schools, classes are disappearing from the timetable, dual-qualified teachers are teaching their second subject and more…and I think most of it is our own fault!
We are to blame for our own demise

Computing in schools (and I generalize here) can be a mediocre hodgepodge of ICT. A curriculum for office skills: word processing, spreadsheets, presentations (in variably Microsoft products Word, Excel and PowerPoint) and maybe a few more "interesting" things thrown into the mix. Most of the teaching has no context; there is no point to the tasks given to pupils other than "type a letter", "total a spreadsheet". It is not great learning, it is mind-bendingly boring application training. It is my opinion that, and clearly stated in the CfE Experiences and Outcomes, that ICT is an area of the curriculum which is the responsibility of all teachers…don't you think in computing you should be doing something…a little more about computing and less about ICT?
What we teach in schools has no link to the technological experience of our learners outside of school. Most of our learners (but not all) are using mobile technology, games technology, social media, instant messaging, digital services and more – they get instant results, instant feedback and are fully immeresed in what they are doing…and then we ask them to come to school, switch off their mobile phones, sit in rows and ask them to remember a whole load of stuff which they could probably look up in seconds online. Our formal approach to programming is based in the 1970s and our programming assignments from SQA are contrived, unrealistic tasks constructed to jump through a number of assessment hoops (that is a reflection on the course structure and not on the hardworking individuals who develop these assessments to fit the guidelines).
Today's Computing skills should be all about solving problems, accessing information and manipulating digital media to creating digital products. Why do we teach what is inside a computer? Do we need to? What is it that modern and future Computing Science is about?
So what do "Computing" teachers know about Computing?
You know a phrase I invariably hear from Computing teachers? "I don't know anything about that" or "someone will have to give me CPD for that". How can we enthuse young people about modern computing when the people teaching it often don't know the first thing about it? This general malaise which has come over the profession astounds me. Would we go to see our doctor and not expect him/her to be fairly up-to-date with modern medical treatments? Would we accept it if we turned up to a garage only to be told that they don't service cars made after 1995? It is the responsibility of those involved in these professions to be suitably equipped and updated to perform their roles…and so, I feel, it is of all teachers and most of all for the Computing Teacher. Now, I've had no CPD worth a damn in terms of Computing knowledge for over 15 years but I know about APIs, programming for mobile devices, JAVA, PHP, MySQL, JavaScript, VisualBasic, C, XNA, Twitter, Facebook, iOS, Virtualization and lots more. I'm no expert in any of it but I know enough to use it in my teaching and try to encourage interest in these things in others. I'm self-taught (the Internet is a wonderful source of information) and I've invested a little of my time from when I started teaching on ensuring that I keep track of developments in my subject. I don't think it is acceptable for a computing teacher to say that they can't learn about something new until they've had a days cover and training course. If you really want people to learn about your subject…start with yourself.
Maybe there is too much to catch up on and I'm being unrealistic on my demands of the profession? Perhaps we need a refresh for some Computing staff? In the early 1990, some Craft, Design and Technology staff (those who had entered teaching from a vocational route) were retrained by undertaking a BTech on day release from school. A worthwhile programme which upskilled these individuals to deal with changes in the CDT curriculum. Is this something we need to refresh and update some Computing staff?
Courses: Something's Gotta Give
Currently, new qualifications are being devised by SQA for computing. This is an exciting opportunity to embrace modern computing and consign the ancient waterfall model (1960s/1970s): Analyse, Design, Implement, Test, Documentation, Evaluation and Maintenance to the historical archive. It's also an opportunity to sharpen the focus of the subject to something which meets the needs of a digital Scotland, a Scotland keen to embrace a digital economy in games, software development and digital products. There is no place for office application training in a modern Computing curriculum.
I spent some time looking through our current NQ courses for Computing and Information Systems, and I can find little in terms of content which would inspire learners. It's tired, out dated and forces young people to learn facts about technologies which are no longer prevalent. And I have to hold up my hand and say that I was involved with the Information Systems course and the development of Database units. Time has moved on but the courses have not.
If we can change the courses then this will have a major impact on how Computing is taught in schools. And I don't think we should pull our punches when designing these new courses. We should be striving for the very best courses and experiences/outcomes for learners without concerning ourselves if there is a profession able to handle them. Changing the courses is the first step to changing the profession. Secondary teachers, as we know from 5-14 implementation, rarely change their practice until there is an assessment at the end of it. Cynical? Me? I'll quote an experienced PT subject I spoke to recently. "We'll just tweak what we do now, and then when the new courses come in we'll just work it backwards.". This is unacceptable; we have CfE experiences and outcomes which are open to allow us, the teachers, to develop, deliver and assess meaningful, current computing content. We shouldn't need SQA assessments to generate effective, interesting lessons for our S1 and S2 pupils.
Business Education and Computing: A clash of cultures?
More and more, when I speak to teachers I hear that business education and computing courses in S1/S2/S3 in schools are being merged. What does this tell us about the perception by senior managers in schools and local authority leaders of these subjects? Is that perception increased by the decreasing numbers of learners opting to study either subject? We need clear national guidance on these subjects or they won't be here in ten years time. Each needs dedicated time and better to be on a shared rota than have staff, unqualified in an area, delivering content which results in a poor experience for learners.
So, what should we be teaching?

The content of S1/S2 courses is there in our CfE experiences and outcomes: Games Design, Animation, Application Development (such as web apps to make use of RSS and APIs) all using a range of hardware and software. We should be using a project based approach, allowing learners to rapidly plan and prototype great products. I'd bring in Mobile App development using Googles Android App inventor and some of the free online tools which make creating WebApps really accessible. I'd use a variety of hardware: cameras, web cams, scanners, mics, etc. to capture media elements for use in games and animations. I'd have the learners blogging about their progress and recording it for video and podcasts. My classroom would become a multimedia/game design studio with the learners leading the direction and efforts of the project.
A good teacher shapes and supports the learning, encouraging learners be creative and experimental with the medium. We need to get away from the mode of learning in secondary computer education being teacher lead or death by worksheet/workbook. We need to encourage learners to use online resources, just in time knowledge for just in time learning. Learners don't so much need to know things but need the skills to find things out when they need to!
Make it happen
I believe we need strong leadership from government about where computing is to sit in our curriculum (including addressing issues such as maximum class sizes), we need a major effort from the profession to change teaching methods and update the subject knowledge and experience of teachers and we need a recognition from senior managers, at school and authority levels, that computing and business education cannot be put together in some kind of ICT homogenised soup of poor experiences for learners leading to diminishing subject uptake.
And we need exciting new courses developed by subject innovators, which lead Scottish education to the cutting edge of technology, and will enable our learners to deal with the challenges of a 21st century Scotland and exploding digital economy. Yes, I'm being controversal with this post and there may be many people who disagree with elements of it but we need a discussion about the future of our subject and what it needs to be to be relevant for our learners now and in the future. Don't sit on the fence, you may not have one much longer.