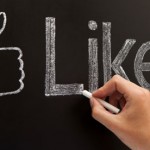 I've been doing a great deal of thinking recently about the essential elements and functions of a learning social network. Glow has been an interesting first few steps in the development of a national intranet for education but what does the future look like? If we open our minds to the true possibilities of the web and mobile technologies what might the next step be?
We first have to accept that the social web is here and is a fundamental part of life. 50% of the United Kingdoms mobile Internet traffic is for Facebook (that is a lot of traffic). In education, thoughts of cyberbullying, grooming by pedophiles and a whole range of other offensive conduct and content make us run from social networking at speed. But our learners, especially those in the secondary, embrace the social network. If you ask your learners they will probably have accounts for both Facebook and MSN and many more including XBox Live, AppleID, Last.fm, Twitter and Spotify. Our work as educators is to raise awareness of how to safely use these environments. In just the same way as 30+ years ago David Prowse's Green Cross Code man taught me to safely cross the road, we should now be using the great resources available from CEOP, such as the ThinkUKnow resources, and ClickThinking from the Scottish Government to educate our young people about how to stay safe online and control their online data.
In Education, we need to use the best of social networking to provide a rich, collaborative, embedded online experience for all learners, teachers and parents; empowering them with tools to track activity, progress, assessment, content and share thoughts and ideas.
So, what does this "Education Social Network" look like?
Activity Stream
Facebook's major strength is the activity stream. In close to realtime, you can see what all your friends are doing, updates they've made, photos they've shared, events they are attending, places they've been, web links they've shared etc. This is what makes Facebook successful, that constant stream of data which informs. Twitter is even more focused on the activity stream and has proven that you can made a hugely successful product based on just the stream. An education social network needs this at its core!
An activity stream which tracks the work of learners, feeding back at key events: "John has achieved level 2 in numeracy", "Mrs McLean has set homework for Class 2B", "Morag has made a new blog post".
The education social network includes an achievement and assessment recording tool which will automatically post to learners private activity streams when a class teacher enters data. When a learner logs in, they view a dialogue which informs them of their assessment feedback and allows them to make that information public or not. That public information stream will be shared with that learner's friends and parents/carers.
And learners can post comments to their own stream in free text "Harry says 'I need some help with my Maths homework'" or using a wizard dialogue which links to the current scheme of work "Pauline is reading 'Little Robin' from the level 3 reading scheme". And others can post comments on the activity stream: "Jenny has posted a comment on Harry's post: 'I have the same homework, which questions are you stuck with?". This education social network could be a tool which enables real online (and offline) collaboration between learners and presents a way to record the interactions of learners.
Achievements
How do you incentivise learning? You provide a framework that truly rewards learners. In the gaming industry, achievements are a motivator for players; a way to reward the player for being successful (or even unsuccessful). These achievements, are worn as badges of honour on player profiles, telling the world "I've done this". There can be hundreds of achievements in just one game and these give the player something to strive for, a reason to continue to play. And achievements change over time, they can be refreshed.
In the education social network, achievements appear in the users profile and are posted to the activity stream when they are achieved. Achievements would consist of a number of teacher moderated and automated achievements. A teacher moderated achievement would be "Art Star: Debbie has created three pieces of artwork for her folio at graded B or above" or "Class Helper: Andrew has 20 minutes Golden Time for tidying up in class today". Automated achievements would relate to activities: "Happy Talker! Harry has made his first comment on Debbie's Blog", "Blog Star: Colin has completed 20 blog posts", "Taking Part: Heather has attended 5 sports club meetings", "Wiki Maker: John has updated the class wiki for the Victorian Topic. View the article here"
Folio
The ESN should bring will provide an e-portfolio, with areas which are shared with others, for collaboration, areas which are read/write for the learner but read only for the public (a look what I've done area, you might say) and areas which are private. The teacher can view and create these areas as required. Learners can 'tag' their work when it is uploaded and teachers can apply both public and private tags to the work. The tagging tool would include references to E&Os in addition to user defined tags. This would enable teachers to share good examples of work with others, provide a means to track learner progress and provide a searchable history of work completed and contribute to the overall Assessment system.
Events
The ESN events system will notify all those involved of specific events. How many times have you heard whispered in the class: "Is it Monday we need photographs for?" or "When do I have to get that book read by?" The events system provides a mechanism for recording these and other, more formal events such as parent evening appointments, term dates etc. The events system integrates with the timetable and enables events to shared with others or kept private. Teachers can create events for classes; learners can create events and share them with others.
Email/Messaging
What about a commitment to provide a life-long email address to all learners? The ESN may be a learners first access to email and why shouldn't it be a high quality email experience which a learner can keep for his/her lifetime. Over time, dormant accounts can be archived, and then retrieved if a user returns. Email communication is essential in our modern world and the ESNs Email system will allow email to be sent and received externally and internally within the ESN.
Apps
If we want to embrace and use the ESN as a tool we need apps, mobile apps and tablet apps which integrate with the network, pulling and pushing content to/from the network. All the features of the ESN should be accessible from a mobile device and we should be encouraging our learners to make use of these incredibly powerful devices in class.
Chat/Video Conferencing
These need to be integrated into the ESN to provide a variety of communication tools. And these should also be available via Apps. We really want Anywhere/Anytime learning.
Integration with other platforms
You can post on Facebook from Twitter and vice-versa. The ESN should embrace other social networks using social network plug-ins and web apps to empower learners to share what they are doing with the outside world. If Danielle has a great piece of artwork in her folio shouldn't she be able to upload that to her Facebook photos? If Carl has a grade C for his Physics homework shouldn't he be able to Tweet about it directly from the ESN? And this integration is two way. The ESN should have its own set of social plug-ins and tools which enable content creators to add "Post to ESN" buttons to their sites and "Login with ESN" to access content.
An ESN API would allow third-party developers to add ESN functionality to their products. Imagine interactive whiteboard software, which at the end of the lesson a teacher just clicks the "Upload to ESN" button to publish the lesson online. The possibilities are endless!
Where next?
These are just some of my thoughts (and the thoughts of others too!). Glow is a good start to developing a network for learning but we need to embrace the social web. Our learners already have.
Credit where it's due
I'm indebted to Derek Robertson (@derekrobertson) and Ollie Bray (@olliebray) for some of the ideas and discussions which have resulted in this blog post.